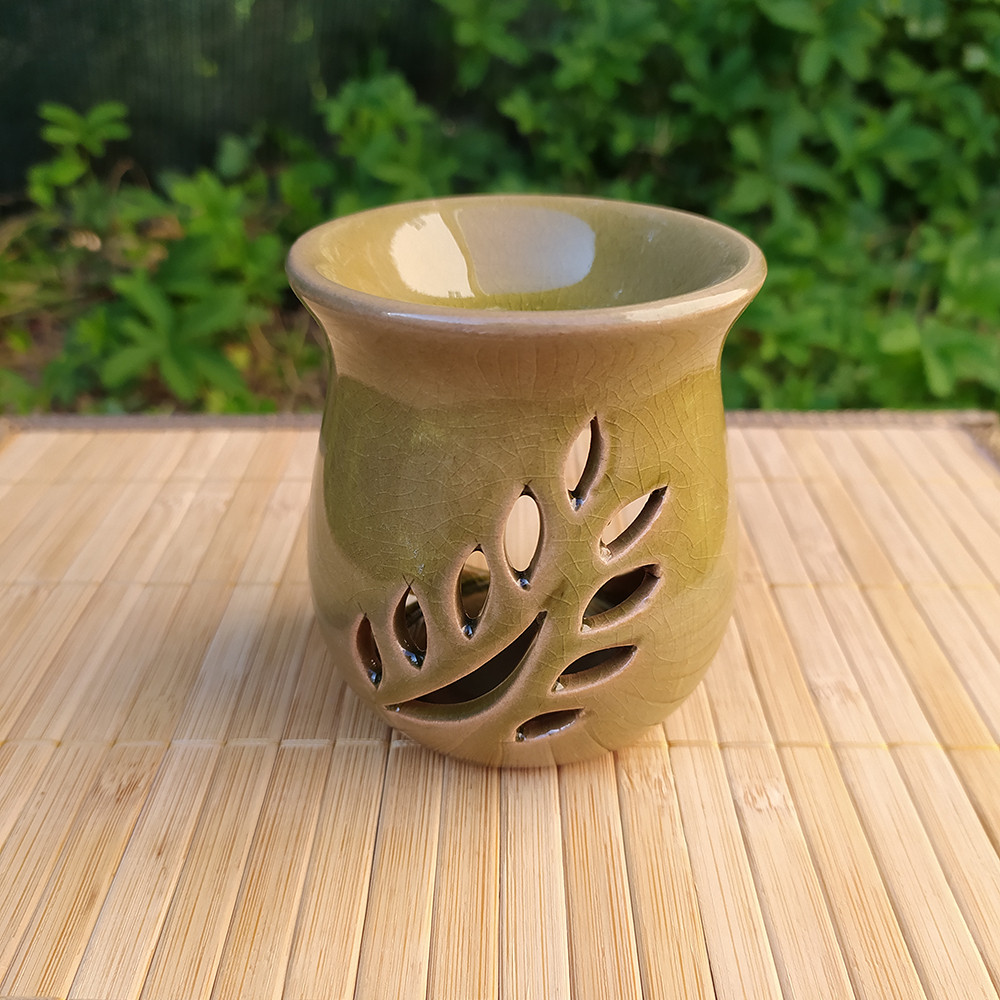  
Incense burner
Ceramic incense burners. Allows you to perfume your interior with our incense without making toxic smoke!

Height 8cm
Width 7cm
Depth 7cm
Discover our ceramic incense burners. This sophisticated incense burner is designed with a delicate leaf pattern, adding a natural and elegant touch to your interior.

It is made from ceramic, ensuring exceptional durability and refined aesthetics.

This incense burner is specially designed to subtly diffuse the enchanting aromas of our incense without producing any toxic smoke. Simply place a tea light candle at the center of the burner, place the incense on the top, and enjoy the gentle fragrance that harmoniously fills the air.

The incense burner is available in four beautiful colors: green, black, brown, and beige. Whether you want to create a soothing ambiance with green, a mysterious atmosphere with black, a warm sensation with brown, or a timeless aesthetic with beige, you will certainly find a color that matches your style and decor.

With its versatile and elegant design, it seamlessly fits into any type of decor, whether it's your living room, bedroom, bathroom, or office. It also makes an ideal gift for your loved ones, allowing them to create a relaxing and fragrant atmosphere in their homes.

Indulge in one of our incense burners and transform your space into a true haven of scented peace.